INTERNATIONAL CANDIDATES WEBINAR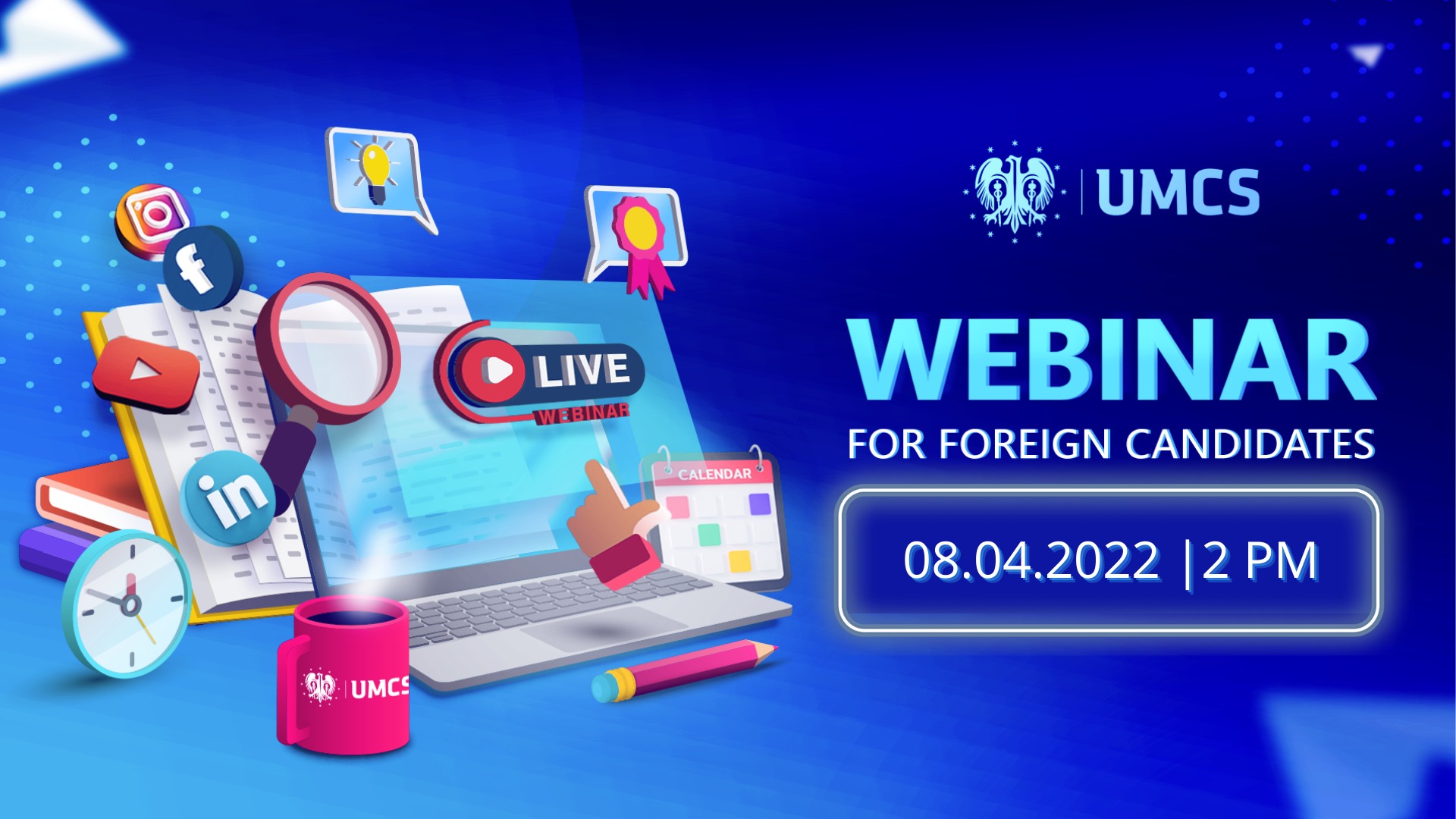 Maria Curie-Sklodowska University is  the biggest University in the Eastern part of Poland. It was established in 1944 and named after two time Nobel prize winner Maria Curie Skłodowska. The University has 13 Faculties and has been voted as one of the most international universities in Poland.  
UMCS takes this opportunity to invite International candidates to the upcoming international candidates webinar which will be held this Friday 8th April 2022. During the webinar you will find out more about Maria Curie Sklodowska University in Lublin and also you will have an opportunity to discover some of the non-educational activities you can pick up and carry on during your study time here in Lublin.
We invite all candidates interested in undertaking first and second cycle studies to join us online. The webinar will be broadcast live via University social media channels.
Please follow link to event- https://fb.me/e/1qnPABrbx