Zostałeś wylogowany z powodu braku aktywności!
Contact Us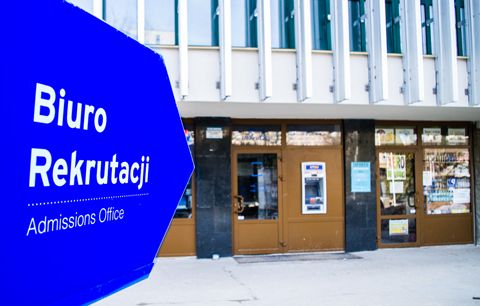 Bachelor's and Master's degree programmes
conducted in English
Maria Curie-Skłodowska University
Address: M. Curie Sklodowska Square 5, 20-031

Lublin, Poland
e-mail: studyinenglish@umcs.pl
Due to the current pandemic we request you please set an appointment to visit the Admission office!
Phone: +48 519 464 828 (Via WhatsApp) or +48 81 537 58 80
Time: 8.00-15.00 CET
Doctoral Schools at UMCS
ul. Weteranów 18
20-038 Lublin
E-mails:
1- szkoladoktorska@umcs.pl;
2- magdalena.watrobka@mail.umcs.pl
3- anna.jedrzejewska@mail.umcs.pl
In the e-mail title, please write the name of the Doctoral School you are interested in acquiring feedback from.
Phone number: +48 81 537 50 59 or +48 537 50 60
Administrative support of the Office :
Magdalena M. Wątróbka, M.A.
Anna Jędrzejewska ( M.A. ( Wednesday and Thursday )
The office is open from Monday to Thursday from 10.00 am to 02.00 pm, Friday – internal day
In connection with the current pandemic situation, I would like to ask you to make an appointment to the Doctoral Schools' Office by e-mail, including the date and time of the visit.
Each person entering the Doctoral Schools' Office must wear a protective mask.