Zostałeś wylogowany z powodu braku aktywności!
Why UMCS?
TOP FIVE REASONS TO CHOOSE UMCS
Big prospects Big opportunities
Our students have access to more than 300 specialisations, over 80 student research groups in almost every speciality, internships and  student organizations.

Main Library facilities
The University boosts of over 1 million books, access to over 400,000 Journals and 300 special collection items. In addition, every faculty has a fully stocked library.
Unique housing guarantee
Many students find campus living more rewarding when they live with other students who share their academic or lifestyle interests. The student housing is located within close proximity to different faculties, as well as physical and social activity facilities.
Extra Support for our students
Besides offering a well-rounded education, the University offers students funding opportunities to develop, implement and participate in diverse student-organised activities such as participatory budget initiatives orientation days, student festivals and association activities. Furthermore, students are getting additional support services from the International Student Office located in the "Grześ" dormitory.

Eco-friendly University
The UMCS campus is located in close proximity to four Lublin city bike rental stations. Students can gain access and use the bicycles for a small pocket-friendly fee.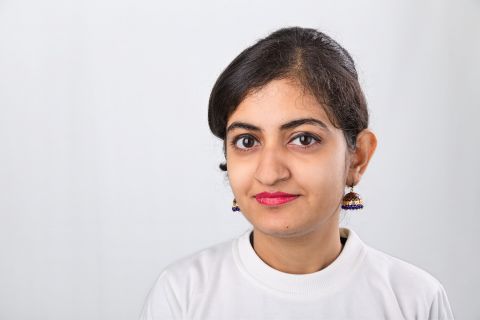 The largest higher education institution in Eastern Poland.
13 faculties 
Modern classrooms and teaching methods
Over 1600 International students
181 international agreements with partners from all over the world
A wide range of national and international internship placement options
Study programmes designed to meet the demands of the labour market
In 2016 UMCS has been chosen by employers as top higher education institution in Lublin voivodeship
In 2017 UMCS was ranked number 1 in Poland in the category "Internationalization of universities" in the ranking "Foreign students in Poland 2017"
Opportunities to establish cooperation with prospective employees
Professional educational counselling and career guidance
Over 21 000 students
Above 226 000 graduates
Numerous opportunities to improve students' foreign language proficiency, develop artistically and participate in sports activities
Numerous student organisations and science clubs (around 80)
Modern learning facilities
9 dormitories with comfortable housing amenities
A variety of certified training courses available free of charge
98,2 FM – University Radio Centrum broadcasts and a selection of TV programs
Forefront of innovation and research
University campus located in the centre of Lublin
Social and safe environment (Lublin is one of the safest cities in Poland)
Multimedia centre of art and culture
About 1000 students engaged in sports sections of the Academic Sports Association of Maria Curie-Skłodowska University (AZS UMCS Lublin)
Rich history of sports orientation