Early Bird Discount 2023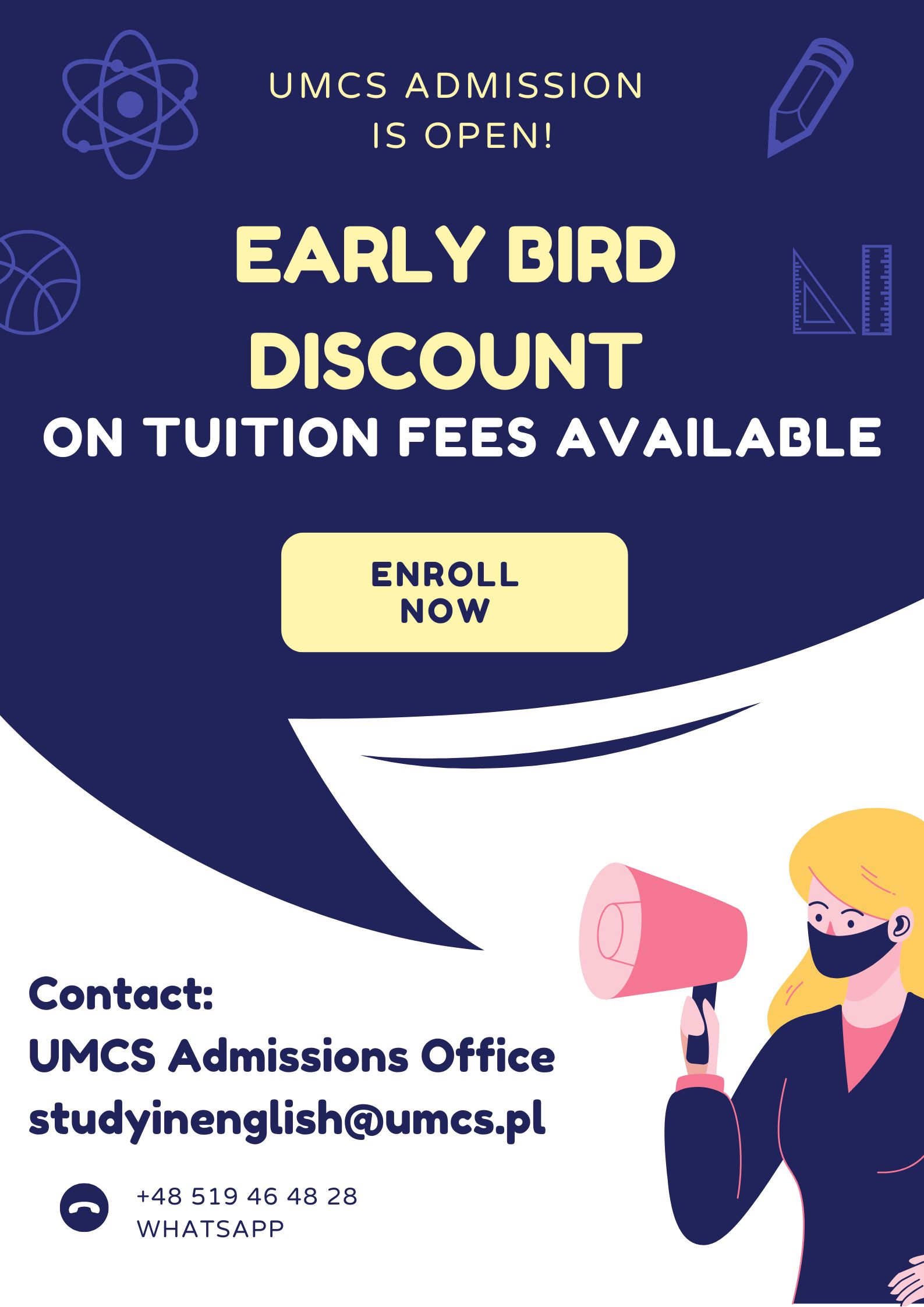 We would like to announce that UMCS is offering Early Bird Discount on Tuition fees!
Maria Curie-Sklodowska University (UMCS) is the biggest State University in the Eastern part of Poland and has been offering a well-rounded education for over 70 years. Our admissions for programmes conducted in English opened on the 17th  of April and will end in September 2023 or until when all available spots are taken within the admission period. In line with offering a rich but affordable education we are inviting the applicants to take up this opportunity of having an early bird discount in the amount of EUR 150 on their first tuition fee payment for the full year, the offer of discount will expire at the end of June 2023.
Apply now, finalize admission, pay for full-year tuition and enjoy the discount! 
Tuition fee cost – https://rekrutacja.umcs.pl/en/fees/
If you have any questions do not hesitate to contact the UMCS Admissions Office at our email:
studyinenglish@umcs.pl or via WhatsApp: + 48 519 464 828