The ESN ATHENA Inauguration and Training Event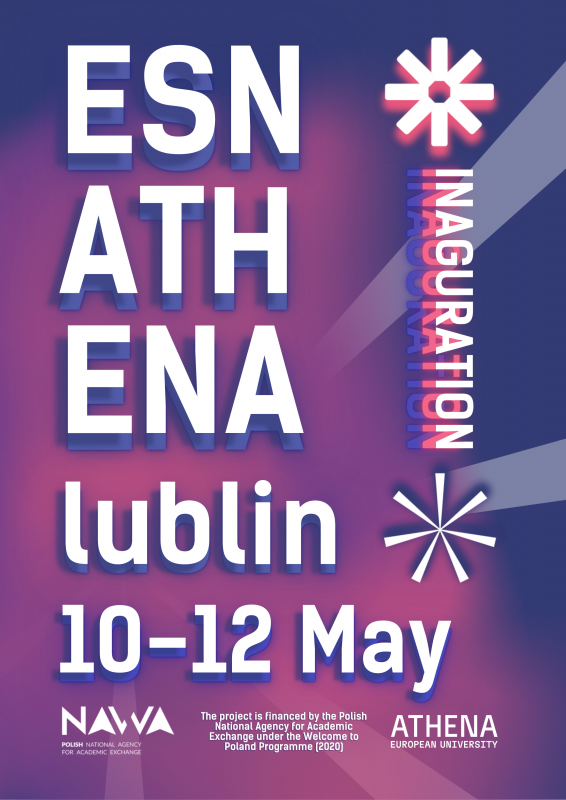 Hello, students! Big events await you at the beginning of May and here comes one of them! We invite you to the ESN ATHENA Inauguration and Training Event we organize on 10-12 May 2023 in Lublin! 
For all of us, this is an irreplaceable opportunity to get to know each other better, exchange our intercultural experiences, and participate in integration games or workshops conducted by representatives from different parts of the world!
Maybe you'd like to shine bright during public speaking and grab the attention of all listeners? Maybe you dream of building a comfortable team that will grow with you, but you don't know how to do it? You'll find out if you come to us! We'll also be very happy to show you our development spaces where young people often stay in our city! Stay tuned, we remembered to include some fascinating elements about our town. Prepare yourself to see the most interesting nooks of Lublin by participating in a city game!