Registration starts on April 17!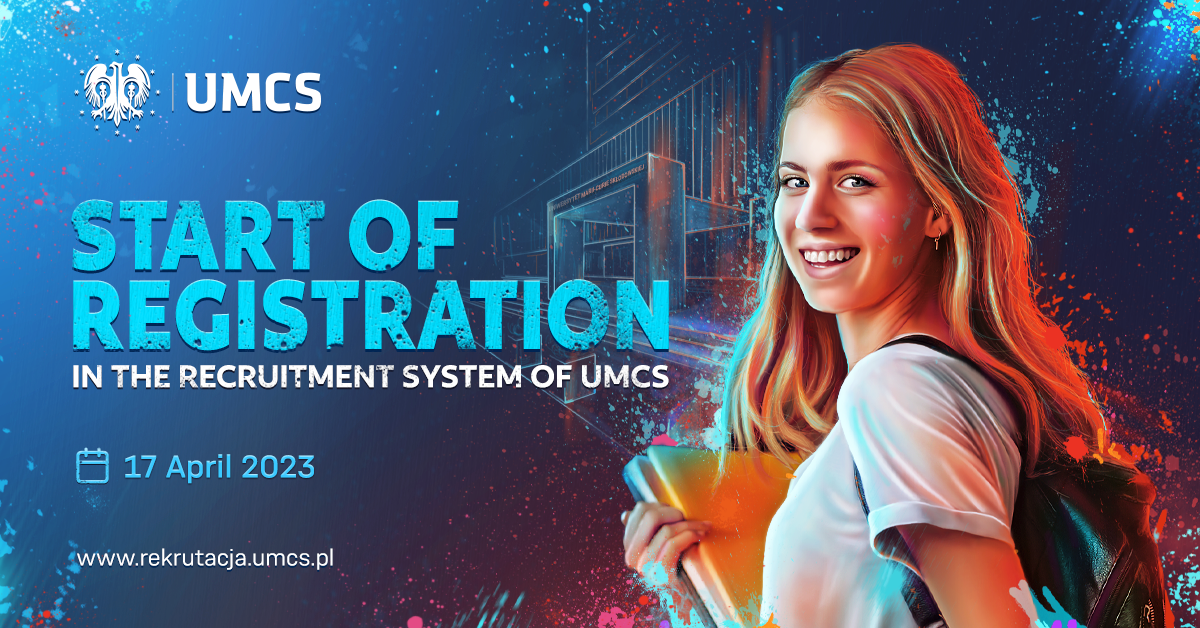 The application process at UMCS starts on April 17, 2023. All fields of study in the university's educational offer have been prepared on the basis of the requirements of the modern labour market and the expectations of candidates who are increasingly keen to broaden their knowledge, improve their professional skills, gain new qualifications or develop their own interests. We hope that among our educational offers, you will find your dream educational path. Create an account and register for the chosen course in online recruitment.
We are offering a number of programs conducted in English, please visit our webpage for more details: https://rekrutacja.umcs.pl/en/
By taking up studies you will start an adventure that will direct your future career!
How to apply?
1. Create an account in our system.
Complete personal details and educational information.
Sign up for the chosen study programme and check if there are any additional requirements/conditions.
Make the application fee payment.
Upload the necessary documents
a. for Bachelor's degree programme b. for the Master's degree programme
Note: If you do not possess the language certificate confirming your English skills, please contact the UMCS Admissions Office at studyinenglish@umcs.pl to arrange the online language interview.
Send an email to UMCS Admissions Office studyinenglish@umcs.plwith information that you finalized your online application and that you would like to start the reviewing procedure. Please include:
Applicant's name and surname,
Chosen study programme name,
Registration number.
We invite you to follow our website and social media: Facebook, and Instagram, where updated information is published.