The Best Applicant Contest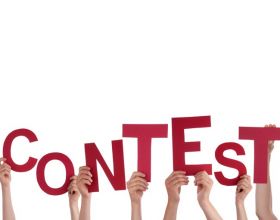 Dear Applicant!
If you are socially active, like engaging in various projects and developing your skills for academic community – we would like to present you with an exceptional offer! We are currently looking for creative and talented people with remarkable artistic, scientific, social and sporting achievements.
Starting from April 15, 2022, UMCS launches a V edition of the programme for international students who are interested in studying in Poland and eager to apply for academic courses with a full tuition waiver (the scholarship covers the tuition fee for the full period of BA or MA studies at UMCS). Within the framework of the above-mentioned initiative, prepared by our University, each of 12 faculties provides places with the full tuition waiver scholarships. Among said faculties there are six courses offered in English including: International Relations (BA), International Relations (MA), Tourism Management (BSc), Intercultural Communication in Education and Workplace (MA), Medical Biology (BA) and Chemistry, spec. Material Chemistry (MSc), which provide opportunity for such scholarship.
Benefits for  successful applicants:
Full tuition waiver scholarship;
Opportunity to participate in integrative events with students' organizations;
Chance to gain valuable experience within the ranks of students' organizations which cover various areas of interest.
Opportunity to organize events on different topics e.g. presenting the applicant's country of origin and many others;
Chance to be an active part of the social media sphere of the University;
Psychological, educational and career counselling;
Opportunity to participate in trainings organized by Competence & Career Development Office at UMCS which aim to develop social and professional skills of students;
Chance for development of applicant's own interest with the aid of thematic organizations in Lublin;
Opportunity to benefit from conveniences prepared within the framework of Programme for Graduates.
We are waiting for you!
More detailed information on the procedure and requirements: 
https://rekrutacja.umcs.pl/en/full-tuition-waiver-scholarship-for-international-students/