Zostałeś wylogowany z powodu braku aktywności!
MA Intercultural Communication in Education and the Workplace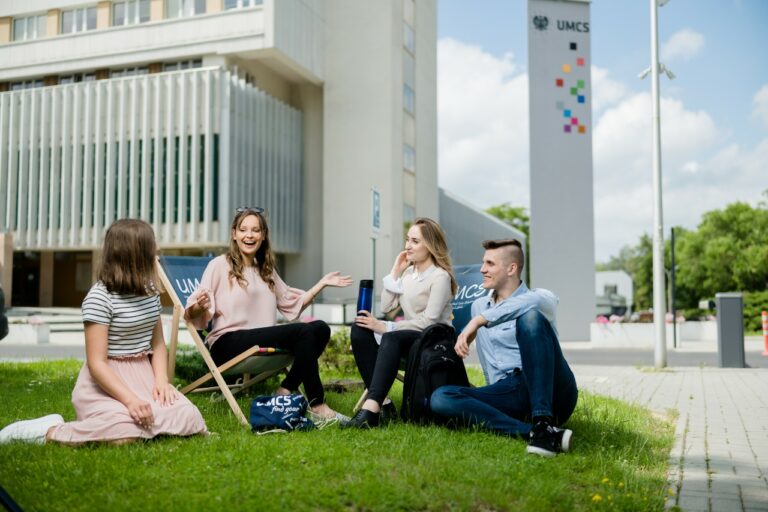 Faculty of Languages, Literatures and Cultures
Pl. Maria Curie-Skłodowska 4
20-031
Lublin, Poland
Email: intercom@umcs.pl
APPLICATION AND ADMISSION DATES
Application Period: 1st  April- 30th September

Academic Year begins: October 1st, 2022
Academic year ends: 1st July


Tuition Fees 2022/23
Euro:  Year 1- 1750 
            Year 2-1550  
The Programme is designed to provide students with knowledge, skills and competencies in the field of intercultural communication. These qualifications are very important and desirable not only in today's labour market but also essential for success in educational institutions. The Programme is addressed to Polish students who wish to study in English in an international environment and to foreign students who are interested in MA studies in Poland with English as the language of instruction.  By participating in the courses, students will acquire knowledge about the cultural diversity of the world, an understanding of multicultural problems in the era of global economic and educational migration, as well as necessary intercultural competencies and skills.
The programme of study is based on four major thematic blocks: 1) cultural studies; 2) relations between language and culture; 3) practical learning of a foreign language; 4) preparation for writing a Master's thesis. The specified units provide intercultural competencies and skills necessary for functioning in international work and educational environment. Such a structured programme of study furnishes one with knowledge in the field of cultural anthropology, issues related to national and ethnic minorities, and nonverbal communication in an intercultural context. Practical language and personal skills, which enable the students to operate on the international labour market, are also important elements of our Programme.
 The studies "Intercultural Communication in Education and the Workplace" are unique on a nation-wide scale, because they are the only offer of this kind in Poland. In fact, no other State or private University in Poland offers courses on issues related to intercultural communication in relation to education and the workplace.
A student/graduate of the Programme:              
acquires knowledge allowing for functioning on an international job market and qualifications to teach subjects related to multiculturalism in the contemporary world;
acquires knowledge about cultural diversity of the world and the nature of cultural research, the dynamics of cultural phenomena, as well as cultural differences and diversities;
understands the need to seek information and broaden the knowledge concerning different cultures before entering into intercultural contact with foreigners;
acquires intercultural competence (also non-verbal) necessary for effective functioning within a multicultural environment, facilitating communication and building relations with different cultures representatives;
can acknowledge multiple aspects of the language-culture relationship; has knowledge of world languages (with focus on English and European languages); recognises problems of multilingualism and possible adaptation difficulties (language behaviour in the multicultural environment);
has language competence in English (level B2+ or C1) and another foreign language (minimum level A2), including receptive and expressive communication skills related to job market reality;
has practical language skills (oral and written) and personal skills allowing for functioning in educational institutions and on the international job market;
due to the acquired cultural knowledge and English language competence, is capable to conduct research within multicultural and multilingual environment;
has an attitude of respect, empathy, patience and openness towards different cultures.